Police Officer - Steve Bzdusek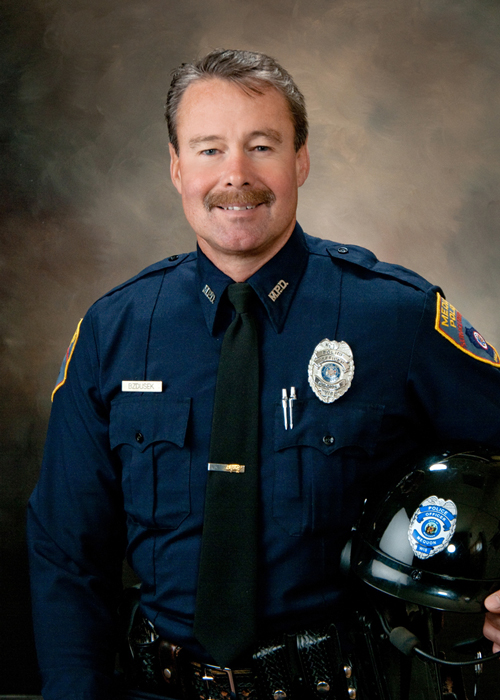 My name is Steve Bzdusek.  I am the owner and lead instructor for My Personal Defense Training, LLC. (MPD Training) which I started in 2012.  I have been a police officer since 1981.  I became a WI Department of Justice LESB firearms instructor for the Mequon Police Department in 1996 after attending the 40 hour Basic Firearms Instructor course at the WI State Patrol Academy located on Fort McCoy.  I was the lead instructor in Mequon until my retirement in 2013. 
During my tenure, I upgraded my resume' by attending additional training on a regular basis.  I received Instructor level certifications as a Tactical rifle instructor, Active Shooter Instructor, Reality based-Scenario Training instructor, Simunitions Training Instructor, and Concealed Carry Instructor.   I have also attended training certifying me as a Massad Ayoob Group (MAG-20) Instructor.   I attended regular instructor updates and also became a WI DOJ Defensive and Arrest Tactics Instructor after attending the 96 hour course at Fort McCoy. 
I am also a lifetime member of the FrontSight Firearms Training Institute in Nevada and a three-time Distinguished Graduate of their four day Defensive Handgun course.  After my retirement, I became a WI State Fair Park police officer.  I also served as a firearms instructor with that department.   
I am a lifetime member of the National Rifle Association and I am also a certified NRA pistol instructor (#8784959). My hobbies include being an avid combat pistol shooter, hunter, and wing shooter.
I take firearms training very seriously and safety is my top priority in any of my classes.  A very close second is your understanding and grasp of whatever is being taught.  For many years I taught the Use of Force module and Shooting Range portion of the Mequon PD Citizen's Police Academy, so my teaching has not been limited to law enforcement personnel.  I have years of experience training civilians, including students and local business employees in Active Shooter strategies.  I continue to train non-sworn university safety personnel in firearms and defensive tactics. 
I take pride in being able to relate to both, sworn and non-sworn, experienced and inexperienced students, alike.   My goal is to help you obtain all of the knowledge and newly acquired skills that you had hoped to gain, and to accomplish that in the most efficient and safest ways possible.  I look forward to meeting you and having you as a student.